I love it when my kids start liking the same things I did when I was a kid.
A great example of that is my 9 year old's obsession with Scooby Doo.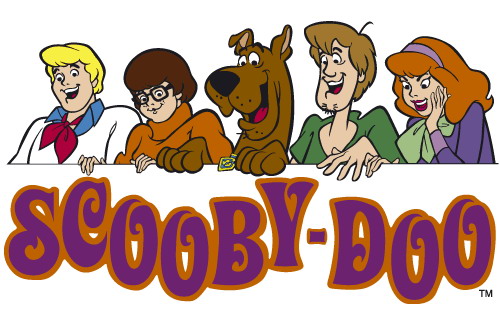 He loves guessing who the bad guy is and asking me "Does that guy look suspicious to you?" or "Ohhh. . .that's a good clue.  We need to remember that."  I will cherish those moments forever.  While we were having our Scooby Doo evening TV time, I was sipping on this new gem that I picked up from an Etsy Shop I recently discovered.

Amitea Organics offers a huge assortment of hand blended organic teas  on their Etsy Shop.  When I ordered the sample pack, it was hard to pick just five. So many choices!  I went with a few that I knew I would like and a few that were a bit out of my normal tea tastes.  I spoke to Judith at Amitea Organics and she gave me some pointers here and there of what to choose and even threw in a few more samples for me to try.  Customer Service was top notch.  She got back to me right away and I couldn't be happier with my order. When the package arrived, I was excited to tear into the box.
~Tea Breakdown
Where to buy: Amitea Organics
Info on this tea:  Pear Organic Green Tea-There is nothing like the ripening pears in an orchard to make me think of Autumn. Luckily, these days, we can eat pears all year round, and we can enjoy the taste of pears in our tea too, it's a wonderful world!
By all means make this as an iced tea. Consider experimenting with some spices when brewing it hot, it's great with a dash of cinnamon or nutmeg.
 
~The Good
Brewed hot- This is one smooth green tea.  A very subtle green tea with very subtle hints of pear.  Every once in a while I find myself wanting a tea just like this, one where the green tea really shines and the flavoring that was added is very light.  Almost like the added flavoring is taking a seat and letting the base tea really do its thing.  Such a light refreshing cuppa!
Brewed cold- Yep, this is how this tea is supposed to be brewed.  Cold, you get all the flavors and they just pop.  The pear profile is crisp and the green tea is velvety, rich, and smooth.  Fabulous.  I need to order more so I can make a whole pitcher of this.  When brewed cold, this tea tastes completely different than when brewed hot.  They are completely opposite flavor profiles.  Brewed hot, this tea is very subtle.  Brewed cold, this tea pops with flavor.  Both are very enjoyable.  Both are incredible! I need to try adding cinnamon like the site suggests.  That might just bring out more flavors when this is brewed up hot. I love how versatile this tea is.
~The Bad
I really have very little (if anything) negative to say about this blend.   This is a very simple yet very well done easy brew.  I even oversteeped this a bit and the brew was still delicious.  The green tea leaves are just beautiful and you can tell that there was a lot of care and love put into this blend.   This tea is a delicate blend and sometimes with a delicate tea, you end up with something very artificial tasting or there isn't enough flavoring added. You come away with feeling "meh" about the tea.    This one hits all the right notes for me.
When I received my samples, each sample even came its own tea filter bag.  I am very happy with this sample and am looking forward to trying more teas from Amitea Organics in the future.  If you are looking for a subtle flavored green tea, I recommend this one.  I can see this easily being one of those teas that would go with just about anything you were serving and could drink all day long.  At least I can see myself doing that.
~The Geek
Now that I have gone on and on about a really delish cuppa, lets get down to some geek fun.  Yes.  We are going to talk Scooby Doo again. Looking around and doing some research about Scooby Doo, I found some fun facts that I didn't know.  Like how the gang had completely different names or that the original concept Mystery Inc was that they were in a rock band solving mysteries in between gigs.  Here is a small list of things you may not have known about Scooby Doo.
1- The characters original names were Geoff, Mike, Kelly, Linda, W.W. (Linda's brother) and their dog Much.
2- Scooby's name was inspired by Frank Sinatra's 'scat' in the song, 'Stranger's In The Night.' (Doo-be-doo-be-doo)
3- Scooby's full name is Scoobert-Doo and is forever 7 years old (or 49 in dog years).
4- Originally, those 'meddling kids' were in a rock band and solved mysteries in between 'gigs.'
Read More: 10 Things You May Not Know About Scooby-Doo | http://mix941kmxj.com/10-things-you-may-not-know-about-scooby-doo/?trackback=tsmclip
Regardless, Scooby Doo will always be a favorite of miine and it warms my heart to know that my son is following in that same path.  I guess he is just like his mom, a geek at heart.
~Yours in all things geek-Nichole/CuppaGeek